The Health Hutt offers a Love My Health Card annual membership for those who would like to receive additional savings at any of the Health Hutt locations. Members receive discounts of 5% off green sticker supplements and 20% off white sticker supplements. These discounts on supplements are available at any time.
Members can also take advantage of monthly card holder discounts on select brands in each of Vitamins & Supplements, Grocery and Health & Beauty departments. The monthly specials on Vitamins and Supplements are added on top of the existing 5% and 20% discounts – super deals!
Annual Love My Health Card Membership is only $20 a year. If you visit any of the Health Hutt stores on a regular basis or have a vitamin and supplement protocol, you could benefit from becoming a member!
Currently we offer Love My Health Card sign up in person at any of our stores. If you are interested, please stop in and ask at the register about signing up!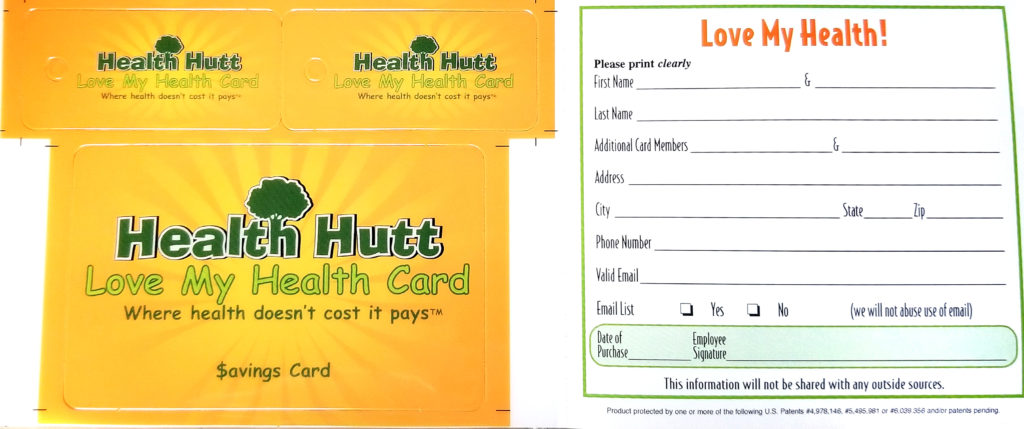 ---