There are many herbal allies to help get through the winter blues and provide relief for mild to moderate depression. The herbs include leaves, roots, flowers, mushrooms, and even beans! They come as tea, tincture, powders, and capsules. Many of the following herbs are adaptogens – meaning they help to adapt to stressors or adverse influences. It is important to find the herb or combination of herbs that works the best for you.
Ashwaganda
Ashwaganda has been utilized for over 2500 years. It is known to be rejuvenating, balancing, strengthening, and calming to the nervous system. Additionally, it helps to diminish mental chatter and promotes calm sleep. Ashwaganda can help to relieve fatigue, nervous exhaustion and, in general, stress. It gives one a long-lasting energy.
Ginkgo
Ginkgo increases the body's production of ATP, which is the main source of energy at the cellular level. Ginkgo can counteract depression by increasing the flow of oxygen to the brain. It can be especially helpful for old adults and those with mild dementia. Mixing gingko with ginger has proven helpful for anxiety.
Mucuna Pruriens
Mucuna is actually a bean that has been used in Ayurveda for thousands of years. It supports a healthy central and peripheral nervous system, supports the body's ability to handle stress, improves energy and endurance, and supports the intellect. It is suited to balance the nervous, reproductive, and digestive systems. It contains high levels of naturally occurring, mood elevating L-dopa!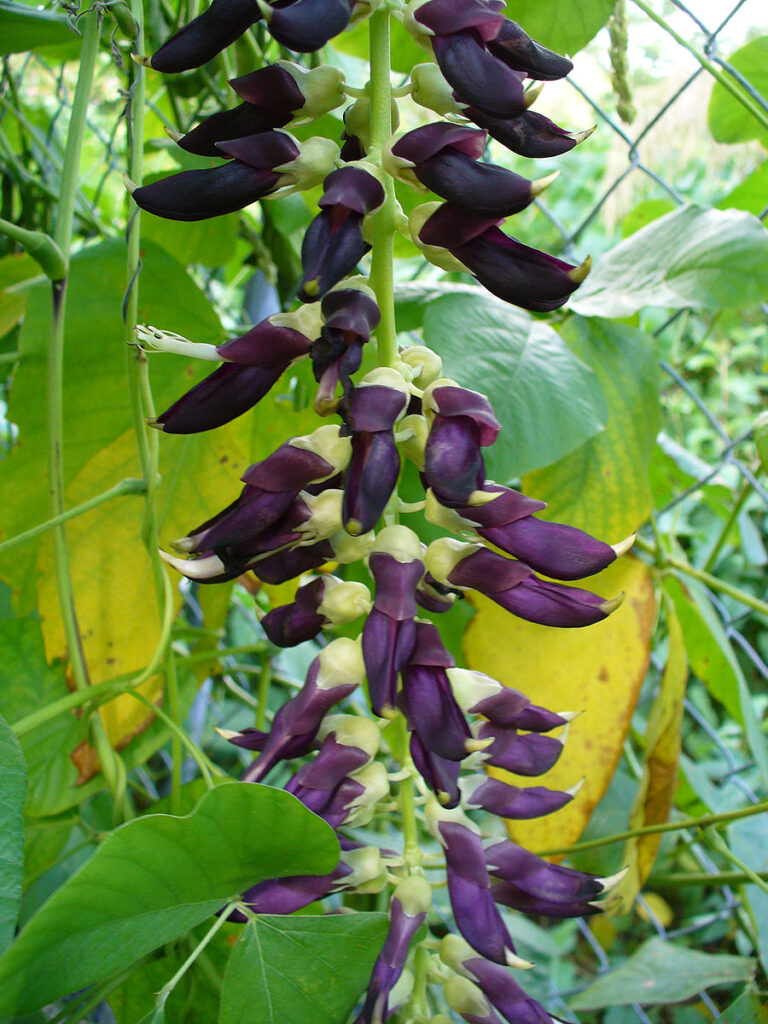 ---
Read more about mucuna pruriens from Banyan Botanicals, a company providing Ayurvedic herbs.
Passionflower
Passionflower's ability to settle the nerves and promote sleep has been documented for over 200 years. It helps decrease extreme anxiety, relieve insomnia, and aid muscle tension. It has a calming effect on the central nervous system.
Reishi
Reishi is revered in Traditional Chinese Medicine (TCM). Traditionally seen as an anti-stress herb and is believed to calm the mind, ease tension, strengthen the nerves, and build willpower – among other things! Clinically, reishi has also been found to reduce emotional outbursts during long periods of stress.
Rhodiola
Rhodiola is used to treat brain fog, chronic fatigue syndrome, depression, and nervous exhaustion. It protects the adrenals, tonifies the nervous system and supports the immune system. Rhodiola root enhances general functioning.
---
St John's Wort
St John's Wort grows in Michigan and the greater US. The budding and flowering tops have been used traditionally to support emotional wellbeing and promote a positive mood. St John's Wort is the most widely known herbal remedy for depression. In Germany, it is an approved treatment for mild to moderate forms of depression.
Tulsi or Holy Basil
Tulsi is the Queen of Ayurvedic Herbs. It has a broad spectrum of health benefits and has been used for thousands of years to support a healthy stress response to physical, emotional and environmental stress. When combined with other ayurvedic adaptogens such as ashwaganda it has synergistic action.
---
Formulations
The following formulations contain some of the above herbs.
Gaia Herbs Emotional Balance
A blend of St. John's Wort, Passionflower, Vervain, Gotu Kola, Gingo and Gaia-grown Oats! The purpose of this formulation is to help the body cope with daily stress and support a balanced mood. It is a good choice for anyone dealing with ongoing stress.
Now Mood Support
This supplement contains both nutrients and herbal extracts to support a balanced mood. Ingredients include St John's Wort, Tulsi, Valerian, 5-HTP, GABA, Taurine, L-Theanine, and B vitamins. Learn more about the nutrient components in Winter Mood Part 1.
Organic India Joy! Elevates Mood
The purported benefits of this supplement include mood elevation and a boost of energy. It contains Ayurvedic herbs Bacopa, Gotu Kola, Shankpushpi and Ashwaganda – all adaptogenic herbs that support mood.
If you are interested in more details about any of the above herbs please call, message us on Facebook or stop in and talk to a Health Hutt employee! Always keep in mind to consult with your doctor before taking any dietary supplements with prescription medication.
Precautions
Ginkgo should not be taken with blood thinners.
St John's wort should not be taken with anti-depressants that interact with MAO inhibitors.
Go on to read the last blog post in the Boosting Mood part 3 on Lifestyle.
---
The information provided on this site is intended for your general knowledge only and is not a substitute for professional medical advice or treatment for specific medical conditions. You should not use this information to diagnose or treat a health problem or disease without consulting with a qualified healthcare provider. Please consult your healthcare provider with any questions or concerns you may have regarding your condition.