The following delicious recipes were selected from around the web. Each recipe is raw, vegan and checks a lot of other boxes too: dairy free, gluten free, soy free. Two of the recipes are also nut free (the one without walnuts)! All the recipes are attainable and at a low difficulty level.
Recipe by Eating Vibrantly
This variation of a raw cheesecake is vegan, raw, dairy-free, gluten-free and nut-free! The recipe utilizes vanilla bean powder, but you could use 1-2 tsp vanilla extract or exclude it and still achieve a delicious recipe.
Crust:
2 1/4 cups shredded coconut , fine, unsweetened
3 tbsp cacao powder
1 tsp vanilla bean powder
1 1/2 cups medjool dates , pitted
pinch of sea salt
Put shredded coconut, cacao powder, vanilla and salt into a food processor and pulse briefly to mix.
Add the pitted dates and process until the dates are finely chopped and the mixture starts to clump.
Press into an 8 inch flan, cheesecake or springform tin and leave in the fridge to firm a little while you prepare the filling.
Filling:
1 cup cacao butter , finely grated
1/2 cup cacao powder
1/4 cup agave nectar
can of coconut milk
1/4 tsp vanilla bean powder
pinch of sea salt , finely ground
Put all ingredients into a high-speed blender in the order listed.
Blend on low until combined, then blend on high until smooth.
Pour filling into the crust and leave uncovered in the fridge to set for 4 hours or overnight.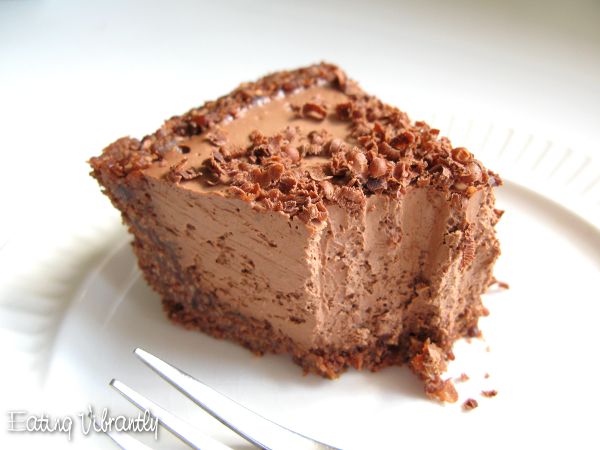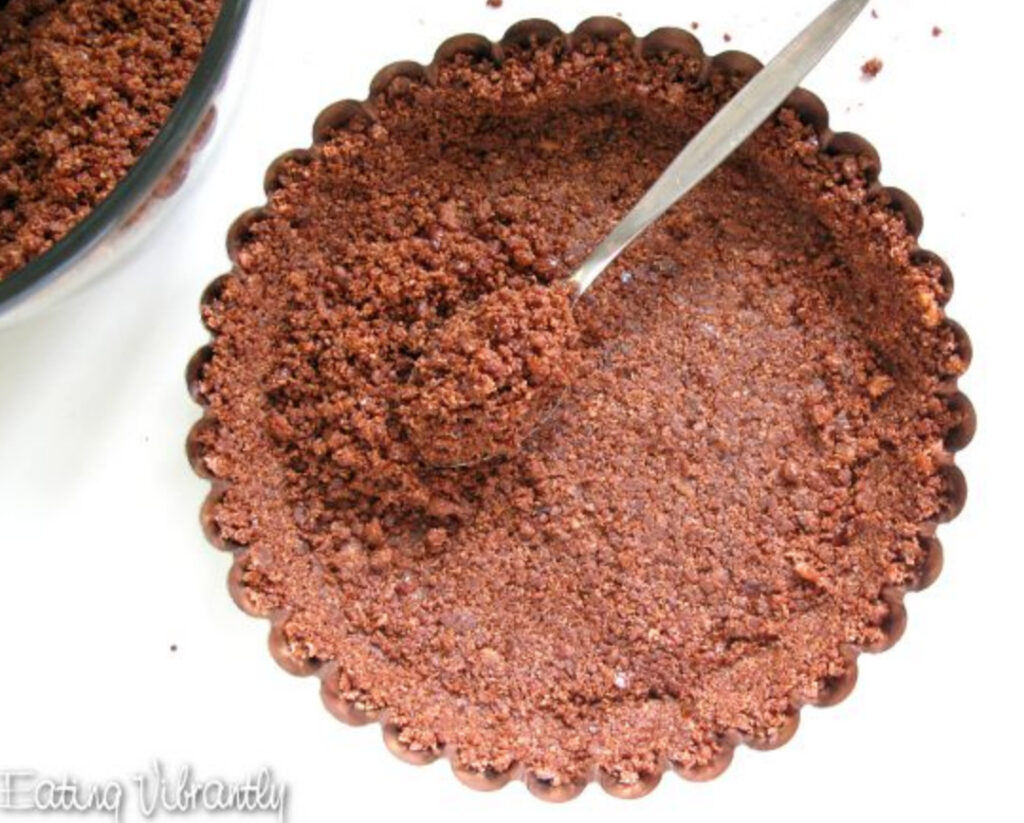 Topping:
Eating Vibrantly uses 2 squares of grated raw vegan chocolate as a topping. Since it can be hard to come by, you could use any chocolate bar of your choice. To stay raw vegan, you could use some cacao nibs!
Store covered in the refrigerator for up to 5 days, or freeze for up to three months.
Extra Tips:
The softer the Medjool date, the better!
The crust may appear crumbly, but will hold in the form with filling on it.
Agave Nectar can be substituted with any liquid sweetener.
Use a can of coconut milk.
You can use any pie shaped container to put it in.
You can use crushed nuts like walnuts or pecans instead of shredded coconut in the crust if you are not trying to avoid nuts.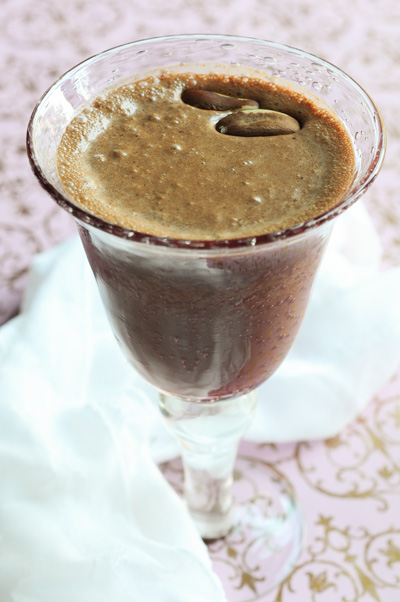 Brazil nuts are an alternative to almonds. They have a rather mild taste and contain a high content of selenium. In fact one nut can contain enough selenium for the daily recommended amount for an adult. Rawmazing has a beautifully simple brazil nut milk recipe and brazil nut smooth. Follow the link to Rawmazing to get the recipe.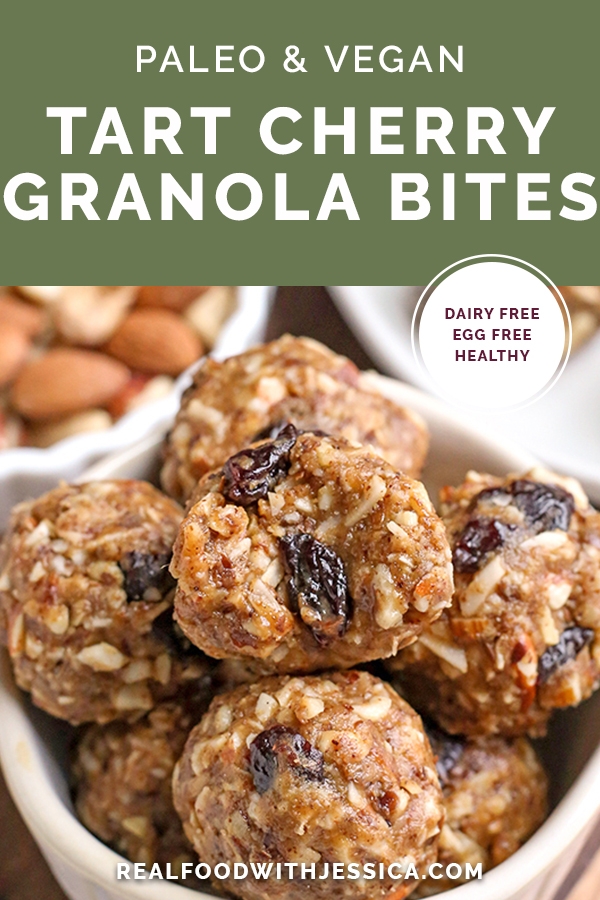 These quick, delicious granola bites by Real Food With Jessica can be thrown in the fridge for later snacks. To make it a raw treat, make sure you don't heat up the almond butter and coconut oil too much! One way to ensure this is to melt them double boiler style. This can be done by boil water in a pan and putting the ingredients in a heat proof bowl on top. And use raw almond butter!
Get tips and substitution ideas from the whole recipe at this link.
Ingredients:
1 cup unsweetened shredded coconut
2 cups raw nuts no peanuts
1/2 teaspoon salt
1/4 cup flax meal
3/4 cup almond butter
3 tablespoons coconut oil
1/3 cup maple syrup
1/3 cup chopped dried Montmorency tart cherries
Directions:
Blend nuts and coconut in a food processor until mixture is crumbly and similar in size. You can blend it a little more for not as much texture. Pour into a large bowl and add salt and flax meal.
Melt the almond butter and coconut oil together until smooth. Add in the maple syrup and dried Montmorency tart cherries and stir. Pour over the dry mixture and mix well. Place in the fridge for 1 hour to chill. Roll into 1 tablespoon balls. Store in the fridge.
Makes 27 bites